Here it is! The complete set of Dogtors! This will be available as a print as well as each Dogtor individually. I'll be at Megacon and Florida Supercon. I'll also be listing things on etsy; follow my facebook page to stay up to date with that! www.facebook.com/christiecoxart

I'll continue to post the Dogtors individually as well!
Luke and Owen Wilson as the Kellogg brothers on Drunk History S1 Ep6: Detroit
I just listened to the Stuff You Missed in History Class podcast on John Harvey Kellogg and the Battle Creek Sanitarium, and at work I'm researching a former professor at my school that worked there.
This place is taking over my life.
thefaceshekeepsinajarbythedoor:
Watch: What Syria's war would look like here

What would it be like if the U.S. was war torn like Syria? A new video by international NGO Save the Children imagines just that, through the eyes of a young girl:

The disturbing video features shots of the girl as she goes about her normal life over the course of a year. The video begins and ends with the child celebrating her birthday. Between shots, we see how her life changes dramatically as war ravages her country.

Follow policymic

THIS IS SO IMPORTANT WHY DOES IT ONLY HAVE 32 NOTES
ANNIE - Official Trailer (2014)

I'm not gonna lie, I teared up a little bit when I saw the trailer.

I'm sooo excited for this… cheese fest and all!

this is so freaking adorable and yes i cried. I can't wait.
(Source: faineemae)
MY FAVOURITE PICTURE OF THE QUEEN 

EVERYBODY ELSE IS LIKE SHOCKED AND MORTIFIED AND SHE'S JUST LIKE "BUT THE PARTY HAS ONLY JUST STARTED MOTHERFUCKERS"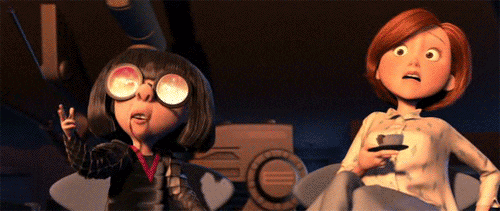 Do you know the horrors that happened where you're standing?
they're so CUTE

If Lupita is the real life Disney Princess, can Jennifer be the real life quirky side kick?
(Source: mockingjayupdates)
Behold, the mighty mascot of my Alma Mater.
(Source: ForGIFs.com)